Slatwall Installations, Cabinets & Storage
Casa Garage maximizes the space and storage in your garage with professionally installed slatwall and premium-quality custom fitted cabinets and storage solutions. Customer's may choose from a variety of colors & accessories for wall treatments and cabinets.
Mix-N-Match: Customers may choose from an assortment of slatwall accessory kits based on individual needs. Whether you need to organize and store power tools, sports gear, gardening equipment, etc., we have a solution for you!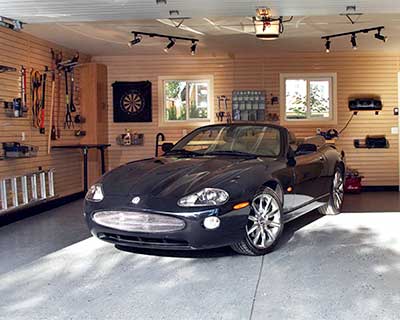 Slat Wall Organization Systems
Slatwall systems are the preferred flexible storage solution for every homeowner's organizational needs.
Made of tough and durable reinforced PVC, the Casa Garage slats can take the punishment that accompanies the handling of tools, ladders, recreational items, garden gear, etc.  Impervious to water, its unique design makes it durable and easy to clean.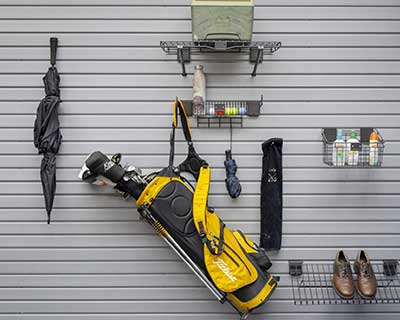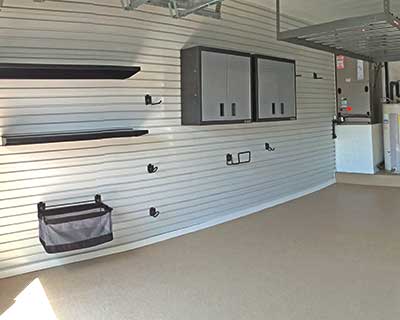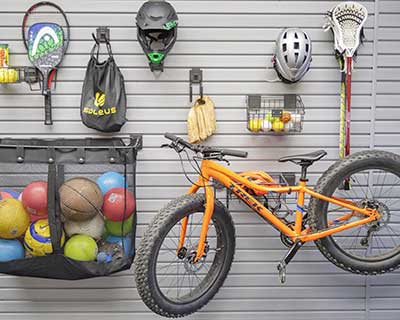 Cabinets and Storage
Casa Garage proudly installs the highest quality cabinets providing functional storage solutions without compromising style and beauty.
We offer award-winning cabinets from Ulti-Mate. Casa Garage also offers custom fitted steel and aluminum cabinetry systems that complement our floors.
Review Catalog for Color and Size Options.