Welcome Your Garage Back Into Your Casa!
A garage remodel by Casa Garage transforms and enhances your garage into a more usable and enjoyable space utilizing our wide selection of quality flooring, cabinets and organization solutions.
Recognizing the need for exceptional quality and service, our team of dedicated professionals is committed to providing an outstanding experience from the initial consultation to the delivery of your garage remodel.
Premium Quality Epoxies & Polyaspartic Flooring
Bare concrete and traditional concrete paints easily dull, stain and crack. Casa Garage floor treatments include the latest in polymer flake flooring , epoxy, and modular interlocking tiles. Each floor system is strong, durable, and unique.
With a wide selection of matte or glossy colors, flake effects, and non-skid textures to choose from – our professionals can find the right floor finish to fit your needs. Most floor treatments are completed in one to two days.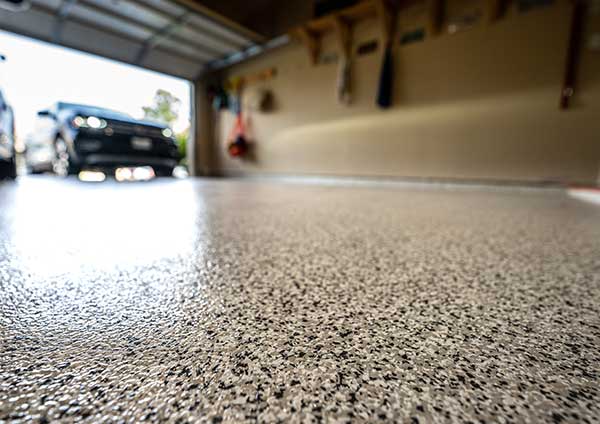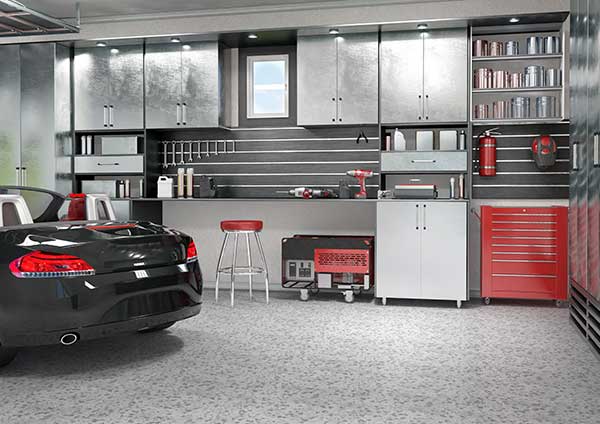 Slatwall Installations, Cabinets & Storage
Casa Garage maximizes the space and storage in your garage with professionally installed slatwall systems and premium-quality custom fitted cabinets and storage solutions. Customers may choose from a variety of colors & accessories for wall treatments and cabinets.
Mix-N-Match: Customers may choose from an assortment of slatwall accessory kits based on individual needs. Whether you need to organize and store power tools, sports gear, gardening equipment, etc., we have a solution for you!